Back to the blog
Review: MSCI Annual Meeting 'Investing Now and in the Future'
Last week, the Metal service Center Institute (MSCI) held its annual meeting "Investing Now and in the Future," bringing members to the Hyatt Regency resort in Cambridge, Maryland (located on Maryland's Eastern Shore). While here, we gained insight, vision and perspective from experts on leadership, global forces, the political climate and its impact on the metals industry.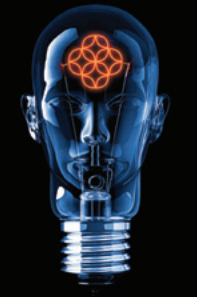 In addition, we networked with service center executives from all over North America. Below are our top three takeaways from the meeting and a glimpse into what 2013 will hold for our industry.

1. In order for a business or organization to be successful, it needs great leadership.
As the former Commander of U.S. and International Forces in Afghanistan, General Stanley A. McChrystal shared leadership principles from a troop perspective. Specifically:
People are resistant to change. It is often necessary, but hard. You must lead your team through the change.
There is more than one way to lead. Encouragement, empathy and empowerment are great attributes to have as a leader. This will help you to serve your people.
Human factor – We lead other humans. None of us is perfect. Therefore, we will make mistakes. Great leaders understand that.
General McChrystal's urges executives to identify the capability gaps within their organization and make the necessary adjustments, and to create a shared consciousness and purpose across the entire team.

2. The U.S. economy is slightly improving, but is not living up to its full potential.
Dr. Martin Regalia, senior vice president, Economic & Tax Policy and chief economist for the U.S. Chamber of Commerce, gave his outlook on the effectiveness of government fiscal and jobs-related policies, as well as his insights into the U.S. economy from his distinct position.
While the economy has shown steady improvement in Q1 and Q2 (both at 2.2 percent GDP), predictions for Q3 show its not growing fast enough—with the GDP at a 2008 level, the U.S. still has a job gap of 5 million. Moreover, there is not enough growth to create enough jobs because participation is declining as people leave the workforce. Which is the driving factor of the decline in the unemployment rate, Dr. Regalia explained.
Interesting to note: while it was initially believed that retirees were leaving the workforce it is now known that retirement-age workers are continuing to work and seek employment. It is the workforce in their 20's and 30's with the largest departure rate. Only when this group decides to re-enter, Dr. Regalia believes, will the unemployment rate rise. He also communicated that 2012's economic and political uncertainties create concerns for 2013.

3. Renewable energy sources (wind, solar, biofuels, etc.) do not produce enough energy to make an impact yet, and consequently do not curb the U.S.'s dependence on foreign oil.
John Hofmiester, founder of Citizens for Affordable Energy and former president of Shell Oil, co-lead a joint session on the policy and economic implications of new domestic sources of energy. Hofmiester pressed the need to increase domestic production, harvest our natural resources and develop a transition strategy to close the gap between now and when the renewable energy solutions will provide proper energy levels. He then proposed six steps to energy independence:
1. Produce 10 million barrels of oil per day – equivalent to levels in the 1970's and 1980's
2. Produce 2 million barrels of natural gas per day for fuel
3. Convert 3 million barrels of natural gas per day to methanol (liquid form). This will cost consumers $1/gallon
4. Hire workforce (3-4 million jobs) to build new energy infrastructure which is required to meet these new production levels. This will help to drive the economy.
5. Build keystone pipeline to help share energy reserves with Canada and Mexico
6. Develop vehicles that are not dependent on combustion engines & oil (long-term solution)

Looking Ahead
With 21 percent of global manufactured goods produced in the U.S., we are the world's largest manufacturing economy—which is why we must stay up-to-date on policies that threaten our leadership position. MSCI seeks to become more aggressive in advocating for its members to the regulatory commissions and congress.
A few other impressive MSCI initiatives to note:
Membership is growing – with 260 plus members, 58 percent of members were not members in 2002.

MSCI has awarded over 1,048 scholarships to students of parents who work for member companies.

With the global economy in mind, there is an increasingly regulatory focus, designed to improve education and engagement, including a grass roots communication plan to its members, member employees and surrounding communities.

Every year we attend the MSCI annual meeting to assess the business landscape for better decision-making and planning and to discuss what we need to do compete and succeed in the global economy, but most importantly, we attend this conference because we are committed to bringing new products to market to meet the continually changing of the industries we serve.
At JMC Steel Group, we know that our success stems from helping our customers succeed, and we are committed to moving forward together. needs
Tags: JMC commitment