Back to the blog
Your Weekly Insight Into Zekelman Industries
Brad Fletcher's Leads SEAoNY HSS Connection Webinar
Brad Fletcher, Structural Engineer for Atlas Tube hosted a 1-hour webinar on June 25th highlighting some important facts of HSS connections that are often overlooked and misunderstood. Brad provided 232+ attendees with some key insights on the importance of tension, bracing, shear, moment and truss connections. Attendees gained a fond appreciation of the similarities and the subtle differences between HSS connections and other types of connections. Thanks to Brad, engineers within the Zekelman Industries organization and beyond have been able to adapt and make changes based on the success of experienced seniors in their field. 
Promotion Announcements
Zekelman Industries executive chairman and CEO, Barry Zekelman, announced the appointment of Tom Muth to the role of Executive Vice President and Chief Operating Officer of the Tubular Products. Tom enters the position with over 30 years of experience in the pipe and tube industry. Zekelman Industries was delighted to welcome Tom as the VP of sales in 2005 when he joined the organization. 
Barry is also very pleased to appoint Jeff Cole to the role of President of Atlas Tube. Jeff started his career by working on the shop floor and has help the organization to push through our brand expansions and shop floor technology initiatives, all while driving the achievement of industry leading metrics. Jeff's loyalty to Atlas runs deep, he joined Atlas Tube immediately after his college graduation in 1993 and served as the Vice President of Operations, overseeing all aspects of tube production for the brand. Jeff Cole will be reporting directly to Tom Muth.
New Wheatland Office
Wheatland's Sharon, PA and Dock Street offices have moved to our new state-of-the-art building located at 1 Council Avenue, Wheatland, PA 16161.
The decision to break new ground was made in an effort to consolidate, update, and modernize Wheatland's office space. Zekelman's leadership team pushed forward with their promise to transform and make the necessary industrial upgrades to support the success and safety of all employees, while ensuring the continued success and growth of the organization.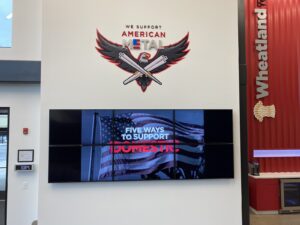 The new location is the result of the expansion of some of our most vital teams Pipe Business Unit Operations Management, Finance, A/P Purchasing, IT, Payroll, HR, Inside Sales, Maintenance, Engineering and Safety, just to name a few. In this modernized environment, team members can engage in sleek new work-spaces and comfortable break rooms.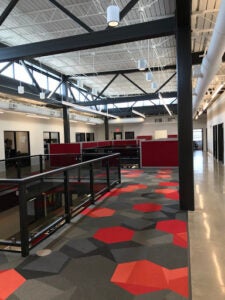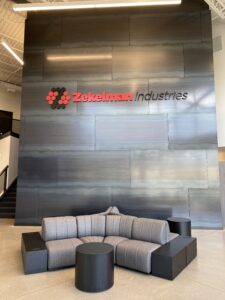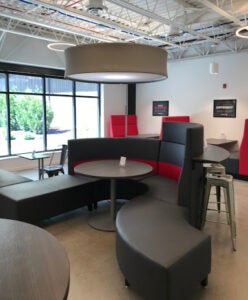 The new building is approximately 26,817 square feet and houses 92 offices/cubicles, 2 break rooms, 2 conference rooms and 1 board room. As you can see, this new high-tech work environment is sure to yield great success within our organization. We look forward to seeing the ways in which Wheatland Tube will utilize, engage and grow within their new work environment.
Tags: engineering, engineering webinar, manufacturing, manufacturing careers, manufacturing updates, new construction, new management, structural engineers, Wheatland Tube