Back to the blog
AI, Automation, and IT: The New Frontier of Manufacturing Jobs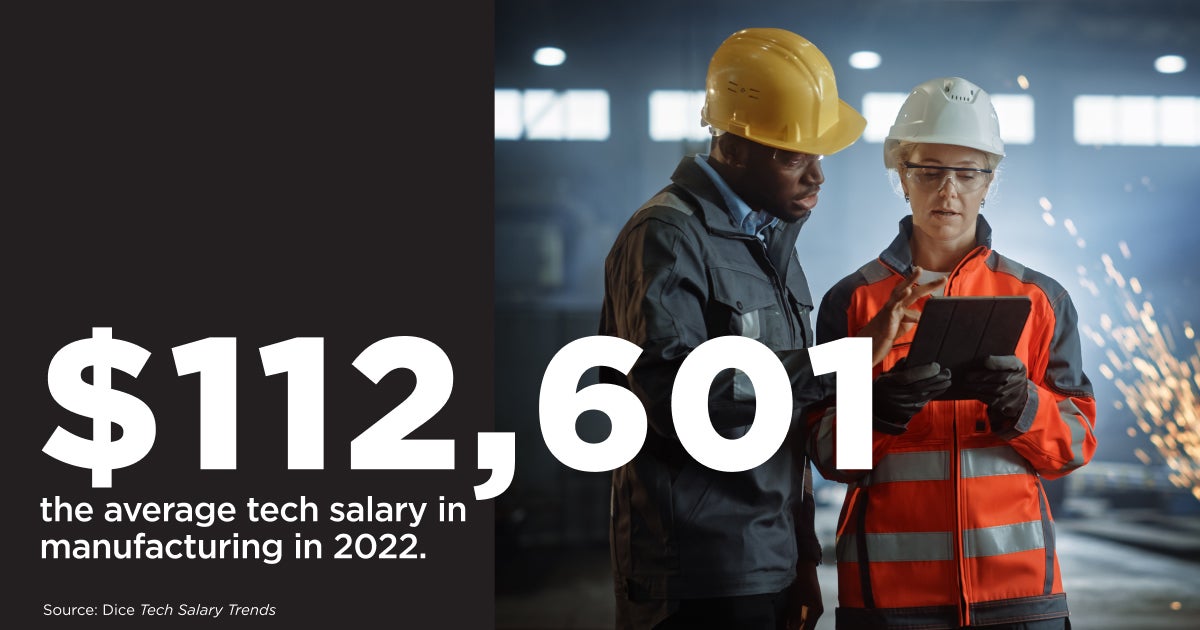 Prime tech jobs no longer reside solely within the domain of high-profile tech giants. In today's world, every company is a technology company — and all firms compete for talent.
Consulting firm Deloitte predicts that Industry 4.0 will continue to fuel enormous demand for tech jobs in manufacturing. These include positions and possibilities as diverse as digital twin engineers, robot teaming coordinators, drone data analysts, smart quality assurance managers, and smart factory engineers. In 2022, career marketplace Dice found that the number of tech job postings for IT professionals in manufacturing doubled from the previous year.
Smart Factories, Specialized Skills
The emergence of the smart factory is creating a new generation of in-demand manufacturing careers. These cutting-edge digital hubs are fully equipped with interconnected devices, state-of-the-art machinery, and advanced production systems that continuously capture and exchange valuable data at all times.
With these smart manufacturing practices come new manufacturing jobs that demand specialized expertise in areas such as software and process engineering, robotics, and data science. These skilled technical jobs lean heavily into critical thinking skills and the ability to innovate. They also play a key role in enhancing efficiency, precision, safety, and traceability for teams. The pay and benefits for workers with tech expertise are also impressive, with most earning six-figure salaries. In manufacturing, the average tech salary was $112,601 in 2022, an 11.9% increase from 2021.
Data analysts and data scientists are two of the most sought-after, high-paying jobs on the market today. Data analysts typically work with structured data to help companies identify and implement process efficiencies, while an industrial data scientist uses data analysis and machine learning to improve manufacturing processes and productivity.
Other high-demand roles include industrial and systems engineers and programmable logic control (PLC) technicians. With Zekelman's newly developed automated warehouse systems across multiple factories, these roles are more critical than ever in improving product quality, process efficiencies, and machine reliability.
Keep in mind that the value of tech skills isn't limited to engineers and programmers. Manufacturing roles in disciplines including marketing, sales, and customer support are often required to have an understanding of operational systems and IT as well.
Tech Jobs Redefined
The takeaway? Tech skills are more important than ever.
While the technology sector has recently suffered an enormous wave of layoffs, the manufacturing sector remains strong. Smart manufacturing illuminates a path to exciting and well-paid work, with the ability to innovate and even disrupt companies for the better.
Curious about a career in manufacturing, but want to use your technical skills? Zekelman is hiring forward-thinking talent to join us to work hands-on with smart technology and help shape the factories of the future.
Browse our open roles in automation, robotics, PLC, engineering, and more at Zekelman Careers.
Tags: advanced manufacturing, careers, engineering, manufacturing careers, manufacturing technology, PLC, safety, smart factories, smart manufacturing, stem jobs, technology