Back to the blog
Energex – A Pledge of Quality and Service
This acquisition of Lakeside Steel, Inc. announced April 3, 2012, is part of our ongoing commitment to seek additional ways to drive growth for our shareholders, customers, vendors and partners. Our long-standing divisions—Wheatland Tube, Atlas Tube and Picoma— have earned their leading positions in the pipe and tube industry, and we believe Energex Tube will earn the same favor in the JMC Steel Group portfolio.
A New Company, a New Commitment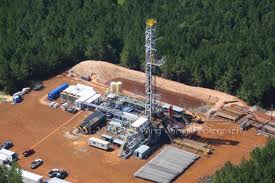 Our strategy was to create a new division that will market and sell our entire line of API oil and gas products and services under one name— Energex Tube. The name, a combination of energy and excellence, signifies our commitment to our customers in the oil and gas business.
Moving Quickly to Meet Your Needs
We've already begun to combine our product portfolio to meet the industry's needs. Going forward, JMC Steel Group offers Wheatland Tube's API certified line pipe and casing products, including A25 and X Grade line pipe and proprietary OCTG products under Energex Tube. Details of the changes to paperwork and product will be forwarded to our customers mid-May by the Energex Tube team.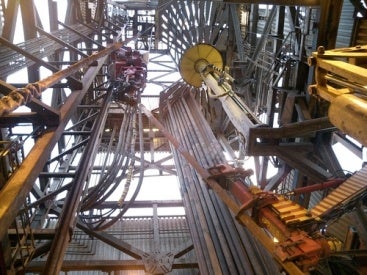 The commissioning process of our casing mill and end finishing facilities in Thomasville, Alabama is ongoing. We are running prime J55 casing product off this mill in 9-5/8″OD and 7″OD, and expect all of the casing sizes (4 1/2″ to 9 5/8″) to be complete and in production by July 2012. 
Our end finishing and heat treat line for tubing in Alabama is operating effectively and will continue to improve. The casing heat treat line is under the construction phase of this project with an expected ramp up of production in August and September 2012.
During this transition, we'll provide updates on our progress, let you know of any changes to our commissioning schedule as well as the availability of new sizes. We're also continuing to serve our customer's tubular needs from facilities in Welland, ON, Sharon, PA and Warren, OH, manufacturing line pipe and OCTG tubing and casing.
As with all of our products, we will ensure our newest facility meets or exceeds industry standards for quality and delivery commitments. As we move Energex Tube forward, we promise to provide you with an unparalleled level of innovation, service and transparency.
Tags: Energex Tube, energy, excellence, JMC commitment, Lakeside Steel acquisition